THERE Is a long history of famous actors, TV personalities, athletes and famous businessmen who have entered the political arena, some even made it to the highest office.
Using one's star status to jumpstart a political career isn't a bad idea given that celebrities have unique advantages.
Hey, they already enjoy wide public recognition, which is a first step towards winning a political campaign.
Donald Trump
Not exactly a Hollywood celebrity but the real estate mogul had often made appearances in movies and TV series before he was elected as President of the United States in 2016.
His cameos have included numerous TV shows such as 90s hits Fresh Prince of Bel-Air and The Nanny. He also played himself, the billionaire, on Sex and the City.
Trump was in Home Alone 2: Lost in New York. He appeared alongside Macaulay Culkin in a scene in the lobby of the Plaza Hotel, which he owned. The President also made a brief appearance in the Ben Stiller comedy, Zoolander.
Perhaps Trump's most mainstream success was as host of reality show The Apprentice.
Arnold Schwarzenegger
The bodybuilder and action superstar served as governor of California from 2003 to 2011.
Born in Austria, Schwarzenegger began body-building as a teenager. In 1967, he became the youngest bodybuilder to win the Mr Universe competition at the age of 20
He moved to the U.S in 1968, he became a U.S. citizen in 1983 and married TV journalist Maria Shriver. She was the niece of the late President John F. Kennedy.
Schwarzenegger made his most famous film, The Terminator in 1984 and went on to become one of the most sought-after action-film stars of the 1980s and early 1990s
Schwarzenegger, a staunch Republican, ran in the same party for the 2002 Californian Governor race.
He served two full terms as governor, and returned to acting in 2011. He and Shriver separated the same year.
Clint Eastwood
The actor and Oscar winning-director was elected mayor of his tiny hometown Carmel, California, in 1986.
The director of acclaimed films such as Million Dollar Baby and Unforgiven reportedly ran for mayor. The city's planning board turned down his plans to remodel an office building next to a restaurant he owns.
His celebrity status was no match for his opponent, Eastwood, who won with 72.5 per cent of the votes and served for two years.
Ronald Reagan
Reagan was an actor who starred in over 50 films before he became the 40th U.S. President in 1981.
Reagan's transition from the silver screen to politics first began when he became California's Governor in 1967, serving eight years.
He ran unsuccessfully for President in 1968 and 1976, but in 1980, he won the Republican presidential nomination in a contest with George H.W. Bush.
He went on to defeat incumbent Democrat Jimmy Carter in a landslide victory and became President for two terms.
Jesse Ventura
Ventura served six years in the U.S Navy before becoming a professional wrestler.
Known as 'The Body', Ventura retired from the ring in the mid-80s and went on to become an actor, starring in action movies along Schwarzenegger.
He became mayor of Brooklyn Park from 1990 to 1995.
He served as governor of Minnesota from 1999 to 2003.
Manny Pacquiao
World boxing champion Pacquiao was elected to the Philippines House of Representatives in 2010.
He was elected as a senator in 2016.
Pacquiao may have his sights set on becoming president of the Philippines in 2022.
Current President Rodrigo Duterte reportedly said during Pacquiao's birthday bash in 2017 that the Filipino icon would make an ideal president.
Imran Khan
The current Prime Minister of Pakistan was the captain of the country's cricket team when it won its first World Cup title in 1992.
After his retirement from cricket, the charismatic Khan became an outspoken critic of government mismanagement and corruption.
He founded his own political party Tehreek-e-Insaf in 1996.
Khan was elected as the 22nd Prime Minister of Pakistan in 2018, more than two decades after he first entered politics.

On the local front, here are notable celebrities and personalities who transitioned into politics, albeit briefly for some.
Dira Abu Zahar
The actress and theatre director abandoned her acting career to join UMNO.
The law graduate became a Puteri Umno executive council member for Tangga Batu in her home state Melaka in 2016.
She is the daughter of late Datuk Seri Abu Zahar Ithnin, a former Chief Minister of Melaka who served from 1997 to 1999.

Aishah
Popular '80s singer Aishah joined PAS in 2011.
She contested for the Jempol parliamentary seat in the 2013 General Election but lost to a Barisan Nasional candidate.
Later she joined Amanah and campaigned for the party in the 2018 General Election
The Gegar Vaganza Season 4 winner has since quit politics to focus on being a full time singer once again.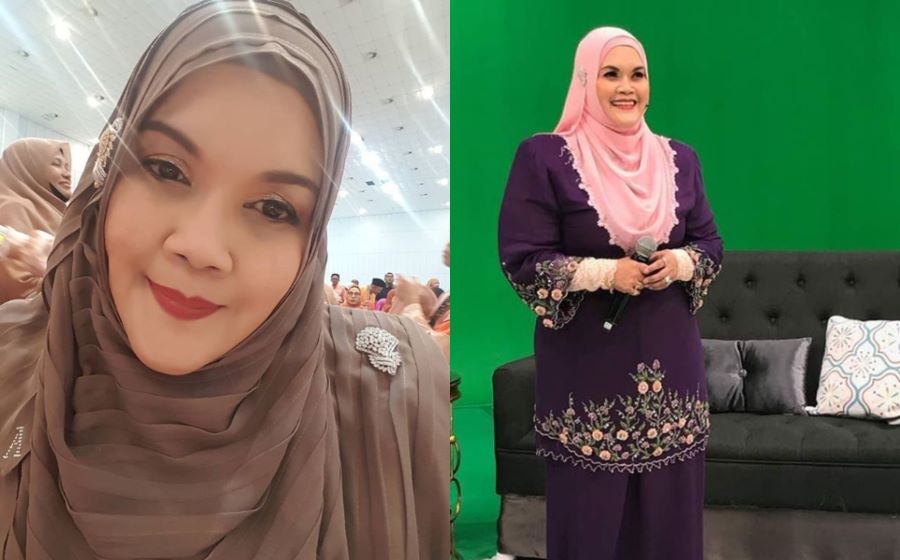 Erra Fazira
Actor and singer Erra Fazira was appointed an central committee member of Puteri UMNO when the party's women wing was formed in 2001.
However, she resigned from her post after two months, citing her busy showbiz schedule as the reason.
Fahmi Fadzil
Prior to joining PKR in 2010, Fahmi was a writer, actor and a theatre performer
He acted in the film Gol & Gincu in 2016 and hosted an online talk show The Fairly Current Show
He was the recipient of the Most Promising Artist Award at the 2006 BOH Cameronian Arts Awards
Herman Tino
The popular 80s dangdut singer, whose real name is Marsun Tamsi, contested as an independent candidate for the Tanjung Karang parliamentary seat in the 13th General Election.
He lost to Barisan Nasional's Datuk Seri Noh Omar, garnering only 340 votes.
In 2014, he had announced to contest as an independent candidate in the Kajang by-election but pulled out after saying he did not want to be accused of spoiling votes or paid by certain parties.
Jimmy Palikat
The popular Sabah singer Jimmy Palikat contested in the recent 16th Sabah state election in his first attempt in politics.
He stood as an independent candidate in a six-way contest for the Tambunan seat.
He lost his deposit after incumbent STAR president Datuk Jeffrey Kitingan won the seat.