GEORGE TOWN
: Malaysia's first urban canopy bridge for monkeys and treetop animals, built along the busy coastal road of Teluk Bahang, Penang by Langur Project Penang (LPP), was successfully completed on Feb 28.
The innovative citizen science project, led by Jo Leen Yap of Universiti Sains Malaysia (USM), aims to provide safe passage for the wildlife that are increasingly threatened by deforestation.
The canopy bridge, made from an upcycled fire hose donated by the Fire and Rescue Department of Malaysia, is also installed with surveillance cameras to track its usage.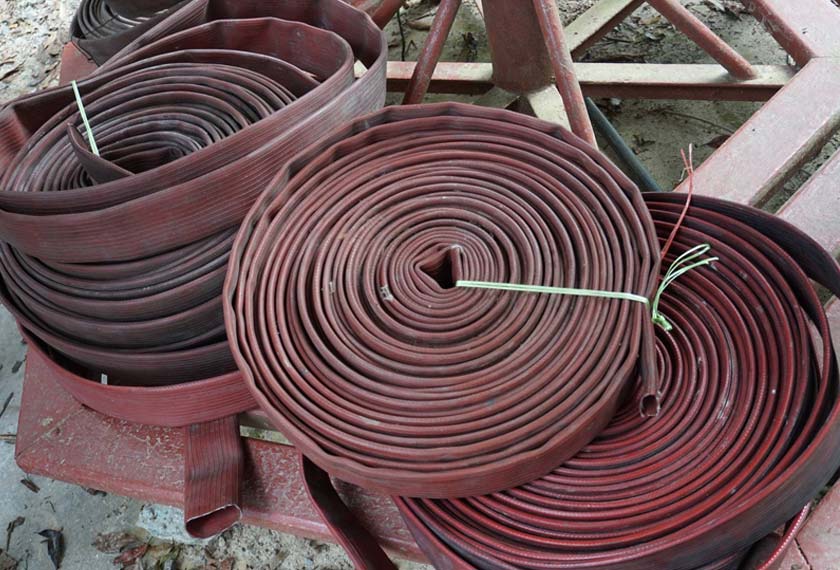 "The objective of this bridge is to assist the treetop animals cross the road safely and aims to reduce their risk of being killed on the road," said Yap, a wildlife researcher.
Teluk Bahang in Penang is home to many iconic dusky leaf monkeys or dusky langurs (Trachypithecus obscurus), which was the main focus area of Yap's research.
Throughout her research, she became increasingly concerned about the langurs and other wildlife that often cross the busy road or electrical wiring, putting not only their lives at risk but that of the drivers, just to eat plants located along the coastal area.
"The number of roadkill comprising treetop wildlife is understudied at the moment. LPP is currently working with the local community in compiling the figures for dusky langur roadkill. So far, LPP has recorded eight langur roadkill along the Teluk Bahang road, which is less than a two-kilometre stretch," Yap said.
According to LPP, another wildlife roadkill study recorded 393 long-tailed macaques killed in Malaysia between 2012 and 2016.
Recognising the seriousness of the issue, Yap started working on the urban canopy bridge project a few years ago with the support of her research supervisor and USM primatologist, Dr Nadine Ruppert.
Said Ruppert: "This is a very exciting moment for wildlife conservation in Malaysia as this (canopy) bridge highlights how a few committed individuals can make a positive impact for animals in human-impacted habitats."
"We are grateful that Public Works Department (PWD) and Perhilitan (Department of Wildlife and National Parks Peninsular Malaysia) have approved this pilot project and I'm looking forward to see more canopy bridges in Malaysia in the future," she added.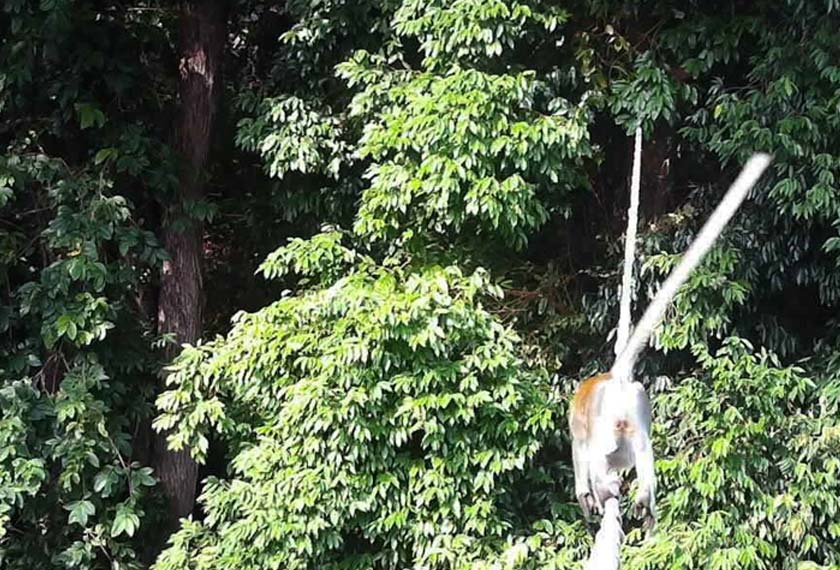 Meanwhile, The Habitat Foundation, which helps to fund the environmental education component of LPP's work, said the project provided an effective and inexpensive conservation solution for arboreal mammals.
"We are immensely proud to support this innovative work," said its general manager, Justine Vaz.
The canopy bridge construction project was also supported by CSG Chin Soon Trading, THB Maintenance Sdn Bhd (federal road concession), Disney Conservation Fund, The Rufford Foundation, Tropical Spice Garden, Malaysian Primatological Society and School of Biological Science, USM in collaboration with Animal Project and Environmental Education (APE) Malaysia, and Pulau Parasit.
The road permit was given by Penang PWD Road Section.
---
* Sathesh Raj is a regular contributor at www.astroawani.com and is into all things nature and science.