A video that has gone viral on social media recently, showing a couple throwing a lavish party at a posh club with their guests chauffeured in Hollywood-style limousines, purportedly from their ill-gotten gains via Macau Scam, had caught the attention of many.
Throw in a celebrity couple along with 13 senior police officers who were summoned by the Malaysian Anti-Corruption Commission (MACC) to assist in the investigation into an online gambling and money laundering syndicate, the story could not have gone bigger than this.
With the Inspector-General of Police, Tan Sri Abdul Hamid Bador ordering an in-depth investigation, there would be no stones left unturned on this issue.
Reports of individuals losing thousands of ringgit, even millions – some of them losing their lifetime savings -- flooded the headlines as more and more were identified to be victims of the Macau Scam.
What is the Macau Scam?
It is unclear why the crime is named after Macau, an autonomous region in China, but it has been said that the scam was first discovered there.
The Macau Scam has been categorised as a telecommunication fraud originating from syndicates in Taiwan and China. Perpetrators use local and international lines mainly from Hong Kong to trick victims into handing them a large sum of money.
Unfortunately, the crime has now spilled over across Asia, and Malaysia is not excluded.
The number of scam victims in the country has been alarming with new reports surfacing weekly.
This year, a total of
4,865 investigation papers
on the Macau Scam syndicate were opened by the Commercial Crime Investigation Department (JSJK) of the Royal Malaysian Police (PDRM).
More recently, the crime has made headlines with the MACC shutting down a Macau scam syndicate, involving senior police officers and celebrities, that defrauded victims of millions.
MACC has seized 730 bank accounts
with funds amounting to RM80 million, RM5 million in cash, alongside 28 luxury cars which includes brands such as Bentley, Ferrari, Rolls Royce and Lamborghini, in relation to the scam.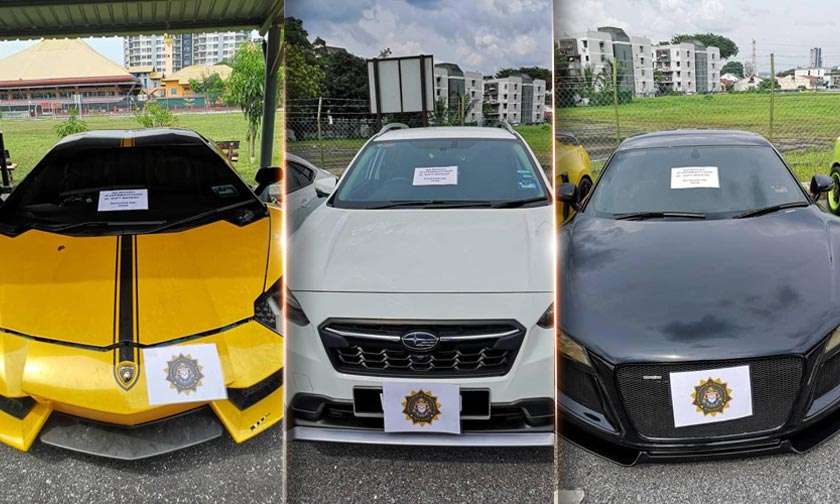 What is the modus operandi?
There are a few ways in which the Macau Scam perpetrators trick their victims.
A spoofing technique via a telephone call that appears to be from trusted officials either from the court or the police department, is one of the more common tactics by this group.
They will allege that the name, identification card and bank accounts of the victim are connected to drug related crimes and money laundering activities.
A Voice Over Internet Protocol (VoIP) is used to mask the voice as if it was made from a trusted local number as they request victims to transfer a sum of money to avoid being caught.
Another trick is disguising themselves as bank officers, claiming that victims have failed to make credit card payments. The victim will be directed to contact an official allegedly from an established bank such Bank Negara Malaysia (BNM) and will later be asked to transfer money to avoid being blacklisted or having their bank accounts frozen.
Other tactics also include tricking victims into thinking they have won a lucky draw and even staged a kidnapping for ransom.
These kinds of scams are also able to survive as they are allegedly getting protection from high-ranking officers of enforcement agencies.
In a recent case mentioned, MACC Chief Commissioner, Datuk Seri Azam Baki said that out of the 20 suspects arrested, one is a Chinese national, 11 locals and eight were enforcement officers from a government agency.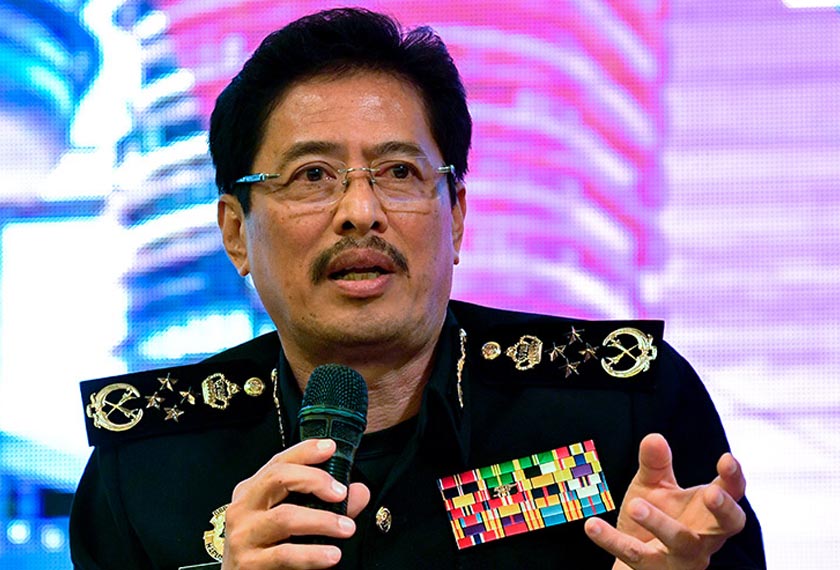 Senior citizens are the most frequent targets for these scams as they are perceived to be a naïve segment of the population and would be more trusting in such situations and easily intimidated.
What should we do to avoid becoming victims?
The Bukit Aman JSJK director Datuk Zainuddin Yaacob has confirmed the existence of institutions for the syndicate members to be trained to scam people, hence it is important to remain vigilant so as to not be deceived by their tactics and tricks.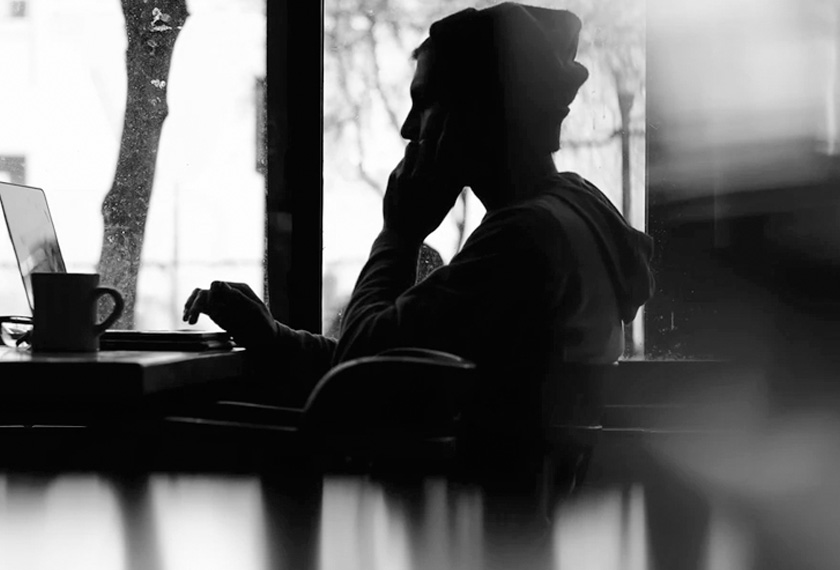 The police have advised individuals to not panic or blindly follow the instructions given by the scammers by first contacting the police or the financial institution involved.
Do not disclose any private information including bank account number, ATM card, or credit card number to any unidentified individual.
Always check with the organisation involved by using their official numbers and do not call back any number that was given during the call.
Victims of the scam should not be scared or ashamed to come forward and lodge a police report for further action to be taken.